Camp Out is in the News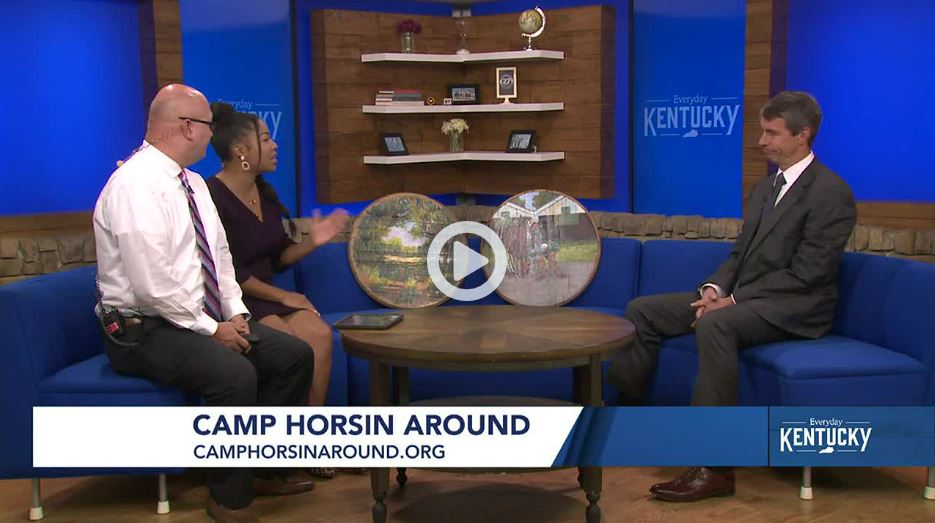 Our Honorees for 2022
Amazing 8
The following individuals were honored on Monday, May 2, 2022, at the Amazing 8 Luncheon held at Marriott City Center in Lexington, Kentucky.
Special thanks to our kind and generous sponsors:
2022 Champs for the Camp Sponsors
John & Phyllis Cronin Foundation
Barney & Molly Hunter
Emmett & Christine Mays
Tom & Irene Synder
Marilyn Swinford
Dr. & Mrs. J. Sloan Warner, Jr.
Genie Whayne
Misdee Wrigley & James Mather Miller Charitable Foundation
Corporate Sponsors (at time of printing)
Central Bank
Farmers National bank
Fox56 News
Gray Construction
McBrayer Law Firm
UK Healthcare
Wealthsouth
scholarship program
Anything is Possible
Camp Horsin' Around hosts the Anything is Possible program for an organization serving health-compromised or special needs children that would not otherwise have the funding to participate at camp. This scholarship allows qualifying groups to bring their campers, staff and volunteers to camp for a 2-4-day overnight camp adventure.
The Anything is Possible 2019 program hosted families from the Downs Syndrome Association of Central Kentucky. Since its inception in 2015, the Anything is Possible program has provided a camping adventure to over 150 campers with conditions ranging from cancer and spina bifida to asthma and autism.
Since 2016, the Anything is Possible scholarship program has been generously funded by Toyota Motor Manufacturing Kentucky and Children's Charities of the Bluegrass.
Inaugural
Champs for the Camp
The donors in this program make a gift of $5,000 a year. These donations in the spring assure the operating budget for the year and help make special projects possible. The Champs sponsorships also underwrite the Camp's two major fundraising events, the Amazing 8 in May and the Camp Out in the fall. In recognition of their sustaining support, Champs sponsors are offered a table for ten guests at both the Amazing 8 and Camp Out events.
You too can be a Champ for the Camp. If you are motivated by this special giving opportunity, please click our Donate button to contribute your $5000 sponsorship, and be a part of this wonderful Kentucky place for children.
Thank you to all our Champs and Event sponsors for continuing to support our mission and our campers!