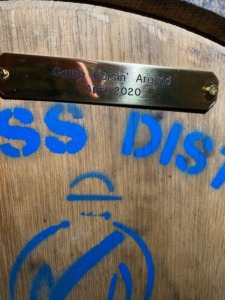 Here is a great opportunity to help Camp Horsin' Around to provide an outdoor camp adventure for children whose health is compromised or who have special needs. Camp Horsin' Around has embarked with a mini fund-raiser with Bluegrass Distillers.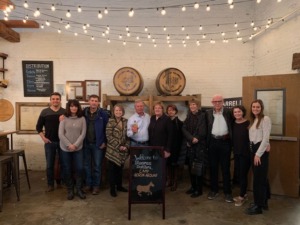 Each month, Bluegrass Distillers selects a local non-profit organization to support their fund-raising efforts.  A group from our board selected a barrel of bourbon from Bluegrass Distillers this past January which will produce our exclusive, limited quantity Camp Horsin' Around branded Bourbon bottle. Our expert tasters can attest to the high quality and great taste of our Camp Horsin' Around barrel of bourbon. The camp will receive $20 of the $50 purchase price for every bottle purchased.
To purchase an exclusive Camp Horsin' Around branded bourbon bottle, aged from a single barrel, from Bluegrass Distillers to help launch us into another great camping season [click here]!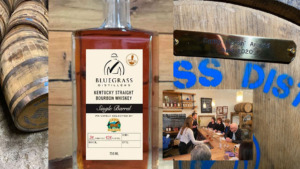 The Camp Horsin' Around Bourbon bottles, which have been aging in our barrel for the last three years, will be ready for pick up on June 27, between 9am and 4pm, at Bluegrass Distillers (501 West 6th Street, #165, Lexington, KY 40508). Do not let the pickup date deter you from purchased, we can make arrangements to get you your bottle(s) if we know ahead of time. Click on this link to order one of our Camp Horsin' Around branded bourbon bottles. It makes for a great gift for family and friends. Don't wait, there are only 250 bottles produced from our barrel and once it gone that's it. Thanks for your support our Camp Horsin' Around.